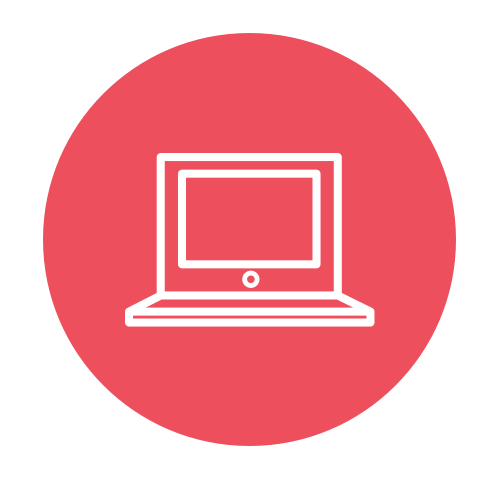 Director of Digital 
Summary: 
Manages the TSL website, Amazon, Walmart.com, Target.com, retail websites. 
The ideal candidate must have extensive experience leading in ecommerce. A strong background in pay-per-click (PPC) management for search engine marketing campaigns (SEM), programmatic display, paid social, and expertise in the overall role digital marketing plays in the customer conversion path is required. Knowledge of search engine optimization (SEO) is also necessary.
This role requires an in-depth technical understanding of the proper platforms, tracking implementation, attribution modeling, and analysis required to make data informed decisions to test, optimize, and scale all types of digital marketing programs effectively. The ability to operate on both a strategic and tactical level is crucial, along with collaborative skills to work across teams on high level company goals. This person will help lead a team that touches all aspects of the paid search and digital marketing roadmap including keyword management, creation of campaign messaging, bidding strategies, audience targeting, creative testing, analytics, and technical know-how.
Essential Duties & Responsibilities: 
Drives sales on ecommerce (TSL website, Amazon, Walmart.com, Target.com, retail websites)
Build digital marketing strategy for a growing brand
Partner with marketing leadership, executive team, and platform vendors to align on business growth strategy, and translate into go-to-market tactics for all paid search, programmatic display, paid social, and other digital marketing activities
Collaborate and develop holistic cross-channel marketing strategies with company goals in mind
Overseeing/Managing all e-Mail communications campaigns and tracking.
Forecast performance and budget appropriately for paid search and other digital channels
Reporting analytics, including calculating ROI on Digital Marketing efforts and reporting KPIS.
Oversee the overall digital user experience.
Develop near and long-term strategies, roadmaps, and oversee day-to-day tactics that increase revenue, site traffic, conversion, margins, and ROAS
Identify and report on KPI's, and opportunities for improvement on a regular basis
Drive continued innovation and best practice implementation, regularly sharing your knowledge with the marketing team and top executives
Overseeing various aspects of the websites such as advertising campaigns, landing pages, content components, third party eCommerce platforms and vendor relationships.
Overseeing/Driving traffic to the website, create user friendly eCommerce experiences for clients and build revenue
Provide strategic Marketing thought leadership.
Overseeing/Addressing any site technical issues as it relates to security, commerce infrastructure, payment options and site optimization
Assess and anticipate projects and recommend appropriate action and resources.
Qualifications: 
Bachelor's Degree required
5+ years of experience managing e-commerce paid search, programmatic display, and paid social campaigns 
5+ years of experience in Digital Marketing
Strong understanding of Shopify, Klaviyo, Zapier, Google Analytics, Amazon, Google Adwords, Facebook Business Manager, Zipify, 
Experience in advertising via social media
Out of the box thinker and solution seeker
Hands-on knowledge of best practices in qualified customer acquisition and conversion
Fundamental knowledge and experience with web analytical tools/interfaces (Google Analytics)
Experience with campaign management platforms
Strong analytical skills with ability to drive meaningful action
Ability to present data and communicate recommendations, written and verbally, to all levels
Exceptional copywriting and editorial skills
Efficient multitasker
Ability to multi-task and prioritize in a fast-paced and dynamic work environment
A strong, self-motivated leader, who thrives on collaborating with teams across the organization
An accountable, organized individual with great attention to detail and focus on quality of results
A passion for helping others and saving children's lives!
Interested in Applying?
Email your resume to

careers@thissaveslives.com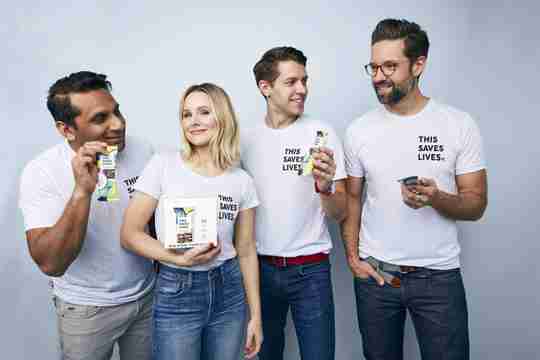 We're Not Your Typical Snack Bar

We are cofounded by four actors who believe all children deserve the opportunity to thrive. We make ridiculously delicious snacks with premium ingredients.

See what people are saying!
"I am not over-exaggerating when I say that this bar is the absolute BEST. It is the perfect balance of salty and sweet, and the chocolate is out of this world. Love love love these and would totally recommend these to chocolate & peanut butter lovers :)"

—Ela V.



"I love these bars. First time I had them. I like what you guys are doing and I shop the little amount I spend helps some!"
—Joshua N.



"This is the best tasting bar I have ever tried. It hits all the right notes! It's filling and so delicious! The fact that by eating it I am helping others is all the better!"
—Stephanie T.

"The Absolute Best Bar - I thought while ordering that this would be just another regular tasting chocolate bar. But no! This bar is divine, so delicious - I can't stop eating them! It's like a peanut butter cup. I'm ordering more right now!'

—Laura G.