This Saves Lives Career Opportunities
Want to help put an end to severe acute malnutrition with us?
Explore our job openings below and join the team!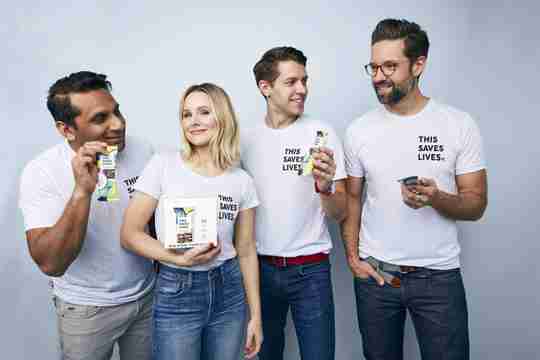 We're Not Your Typical Snack Bar

We are cofounded by four actors who believe all children deserve the opportunity to thrive. We make ridiculously delicious snacks with premium ingredients.

Benefits of Working with Us
Saving lives is a whole lot of work, so we care for our team well.

See what people are saying!
"I am not over-exaggerating when I say that this bar is the absolute BEST. It is the perfect balance of salty and sweet, and the chocolate is out of this world. Love love love these and would totally recommend these to chocolate & peanut butter lovers :)"

—Ela V.



"I love these bars. First time I had them. I like what you guys are doing and I shop the little amount I spend helps some!"
—Joshua N.



"This is the best tasting bar I have ever tried. It hits all the right notes! It's filling and so delicious! The fact that by eating it I am helping others is all the better!"
—Stephanie T.

"The Absolute Best Bar - I thought while ordering that this would be just another regular tasting chocolate bar. But no! This bar is divine, so delicious - I can't stop eating them! It's like a peanut butter cup. I'm ordering more right now!'

—Laura G.